COFFEE HUNTER
產地生豆獵人
Vincent Wang
卓越盃咖啡大賽
CUP OF EXCELLENCE
國際評審
最佳巴拿馬咖啡大賽
BEST OF PANAMA
國際評審
黑金精品咖啡生豆處理廠
THE REPUBLIC OF COSTA RICA
負責人
CONTROL OF COFFEE QUALITY
產地品管
Francisco Serracín
The owner of the Don Pachi manor, the father of the Geisha in Panama, is also one of the professional Q-grader in our team. He does quality management for each batch of pre-purchased coffee beans.
COFFEE FARM CONSULTANT
咖啡農場顧問
Esteban Sanchez
Third generation owner of La Candelilla Tarrazú Estate, has his own process plant and specialized in special process methods.
AUCTION LOT ・ RARE VARIETAL
HIGEST PRICE ・ HIGEST SCORE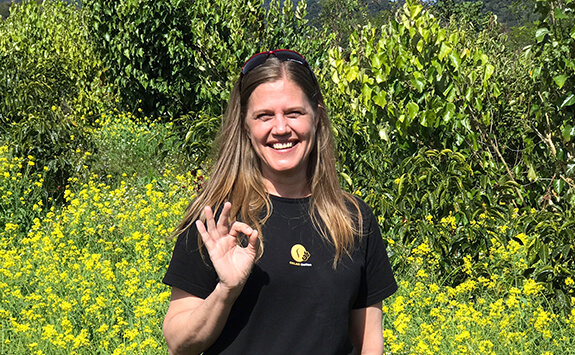 HACIENDA LA ESMERALDA
巴拿馬 翡翠莊園
Rachel Peterson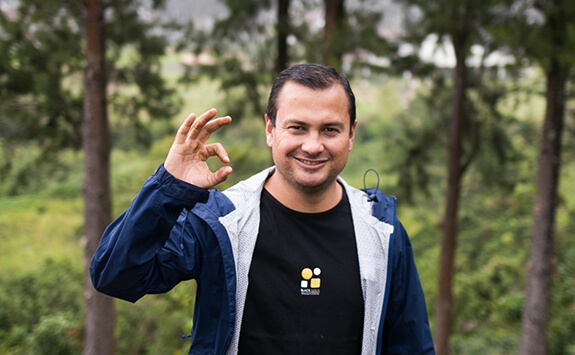 HACIENDA TOBOSI
哥斯大黎加 托布希莊園
Jorge Brenes Mena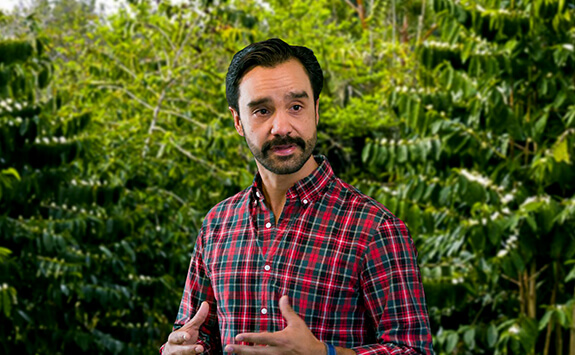 EL INJERTO ESTATE
瓜地馬拉 茵赫特莊園
Arturo Jr.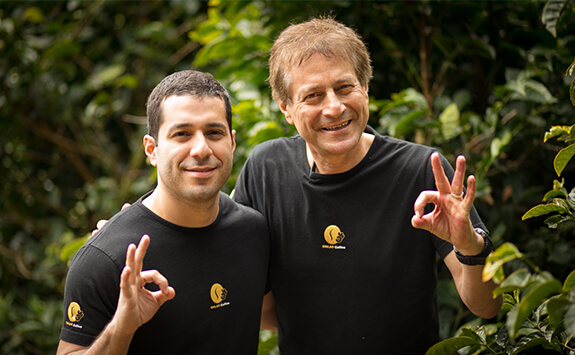 ELIDA ESTATE
巴拿馬 艾利達莊園
Wilford Lamastus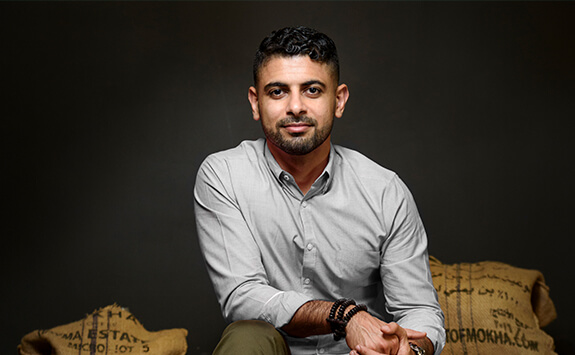 YEMEN PORT OF MOKHA
葉門 摩卡港
Mokhtar Alkhanshali
COFFEE DRY MILL
生豆乾式處理廠
The only coffee company in Taiwan that has its own process mills overseas.
SHIPPING AND COFFEE WAREHOUSE
運輸/倉儲
Temperature and humidity-controlled environment to ensure green beans' freshness and quality.
COFFEE DRY MILL
世界頂級烘豆機
採用世界冠軍烘培曲線烘焙每一批的咖啡豆。
百年傳承的龍頭品牌
WCE世界盃烘豆大賽指定用品牌
咖啡玩家的首選品牌
CONTROL OF ROAST QUALITY
烘焙豆品管
state-of-the-art benchtop laser takes over ten thousand moving samples per second, giving the whole picture on coffee sample.
2014 WCRC designated machine
2015 WCRC designated machine
2014 SCAA best new product award(Open Class)
SCAA Q GRADER TEAM
杯測團隊
持有國際咖啡品質機構認證鑑定師資格的杯測團隊分批次進行杯測品管。
Season coffee bean
Direct trade from origins.
Adopt award-winning roasting
curve with GIESEN roasters.
Nonwoven fabric imported from Japan
, and SGS qualified.
100% Nitrogen filled to
ensure freshness.
DRIP COFFEE BAG
濾泡式掛耳咖啡系列
您的移動精品咖啡館,新鮮就像現磨一樣。
SCA CERTIFIED COFFEE COURSES
SCA國際咖啡認證系列課程
Offers SCA classes and has several SCA certified lecturers. Classes include Practical operation and written test.
OEM AND WHOLESALE
歐客佬OEM代工批發
Oklao offers OEM level consultation for franchise and Chain. Do you want to have your own brand of coffee products?
Oklao offers technical consultation and our brand assurance OEM. Provide you with your own superior brand images and quality control. We also offer professional design team for brand and packaging customization. It's our only goal to assist you to create a magnificent brand and value.
If you would like to become a part of Oklao family, please contact us at the following toll-free
STEP 01
Customer contact and discussion/consultation
STEP 03
Customer confirmation
STEP 05
After-sale service/CRS
STEP 07
Production process